year zero
1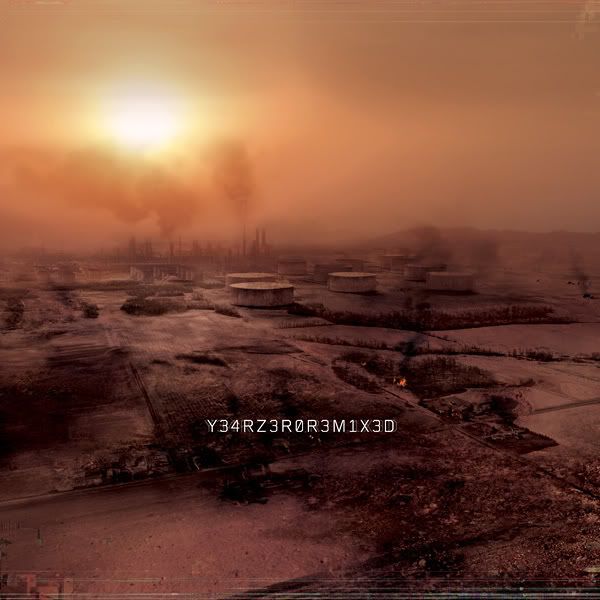 English Version:
November 20th, new NIN album.
This time several artists have remixed the songs from Year Zero: Y34RZ3R0R3MIX3D
Trent will release this work in 3 different versions: digital download, Vinyl and Physical CD / DVD ROM. Right over here the tracklist, BUT you must check the goodies and extras in th Vinyl and CD version…. definitely a must have among fans.
More info go to: NIN.COM

Versión en Español:
20 de Noviembre, nuevo disco de NIN.
En esta oportunidad varios artistas han realizado remixes de cada canción de Year Zero, por lo que así tendremos el llamado: Y34RZ3R0R3MIX3D
Trent lanzará este trabajo en 3 versiones distintas: Descarga digital, Vinyl y Cd/Dvd, a continuación podrás ver el tracklist, PERO lo que tienes que revisar YA son los especificaciones del Vinyl y del CD…. en definitiva un trabajo de colección entre fans. (y eso que no han sacado fotos del empaque)
Más información: NIN.COM
Tracks:
1. gunshots by computer: saul williams
2. the great destroyer: modwheelmood
3. my violent heart: pirate robot midget
4. the beginning of the end: ladytron
5. survivalism: saul williams
6. capital g: epworth phones
7. vessel: bill laswell
8. the warning: stefan goodchild featuring doudou n'diaye rose
9. meet your master: the faint
10. god given: stephen morris & gillian gilbert
11. me, i'm not: olof dreijer
12. another version of the truth: kronos & enrique gonzalez müller
13. in this twilight: fennesz
14. zero sum: stephen morris & gillian gilbert
[tags]nin, Y34RZ3R0R3MIX3D, year zero, remixed, nine inch nails, trent reznor[/tags]