waitresses
2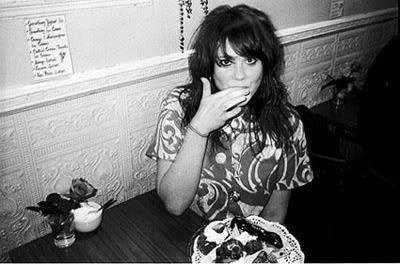 English Version:
A couple of covers made by "the next best thing" in UK, Kate Nash. Covering Arctic Monkeys and also Beyonce, these files aren't a waste of time
MP3:
Kate Nash – Christmas Wrapping (The Waitresses)
Kate Nash – Flourescent Adolescent (Arctic Monkeys Cover)
Kate Nash – Hang Me Out To Dry (Cold War Kids Cover)
Kate Nash – I'm Not Gonna Teach Your Boyfriend How To Dance With You (Black Kids Cover)
Kate Nash – Irreplaceable (Beyonce Cover)
Kate Nash – Men's Needs (The Cribs Cover)
Kate Nash – Seven Nation Army (White Stripes cover) (BBC Radio 1 Live Lounge)

Versión en Español:
Un par de tracks de la "next best thing" de Inglaterra, la gran Kate Nash (aka la respuesta inglesa a Regina Spektor
). Desde Arctic Monkeys pasando por Beyonce, estos covers no tienen desperdicio alguno.
MP3:
Kate Nash – Christmas Wrapping (The Waitresses)
Kate Nash – Flourescent Adolescent (Arctic Monkeys Cover)
Kate Nash – Hang Me Out To Dry (Cold War Kids Cover)
Kate Nash – I'm Not Gonna Teach Your Boyfriend How To Dance With You (Black Kids Cover)
Kate Nash – Irreplaceable (Beyonce Cover)
Kate Nash – Men's Needs (The Cribs Cover)
Kate Nash – Seven Nation Army (White Stripes cover) (BBC Radio 1 Live Lounge)
[tags]kate nash, coverpedie, cover me, covers, black kids, beyonce, cribs, arctic monkeys, Waitresses[/tags]