the con
0

English Version:
On July 24, Tegan & Sara's The Con will hit the stores.
For now I'm enjoying this album, it's so popish and cute that I just don't recognize myself when I'm listen it, highlights from this work: The Con, Back In Your Head, Hop a Plane, Call It Off.
Mature lyrics, in one hand popish, in the other hand sad… but overall: I love it more than So Jealous.
There's a special edition of this album featuring a DVD with 14 video chapters of the record process.
On youtube there's one of those videos, you can watch it right here.
At the end of the post: a song and the video.

Versión en Español:
El 24 de Julio The Con, el más reciente álbum de Tegan & Sara llegará a las tiendas.
Por ahora estoy disfrutando este trabajo, es tan bonito y tan pop que no me reconozco cuando lo escucho. Letras maduras, por un lado feliz y triste pero en general, me está gustando más que el So Jealous. Highlights del álbum: The Con, Back In Your Head, Hop a Plane, Call It Off.
Hay una edición especial que incluye un DVD con 14 videos sobre las grabaciones. En youtube ya se puede ver uno de ellos.
[youtube]WTErjg4Sm4k[/youtube]
[tags]tegan and sara, the con, review[/tags]
0
Tegan And Sara – The Con….. and is pleasant.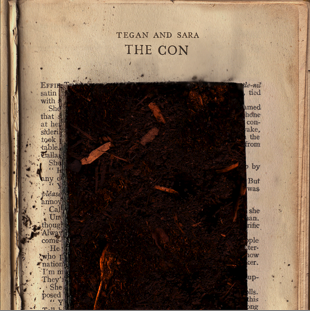 [tags]Tegan and sara, the con, leak[/tags]