second coming
7

Versión en Español:
Este blog se declara fan de Los Sopranos. Esta gran serie está por finalizar y en su antepenúltimo capítulo algo que quedó plasmado para muchos (no referente a la trama porque no quiero dar spoilers) fue la canción de los créditos finales.
Revisando en foros aquí y allá finalmente logré dar con la canción. Va por el título "Ninna Ninna – Lullaby" no se sabe quien es la intérprete de esa versión pero se encuentra en el álbum Italian Folk and Dances.
Lo que pude leer es que la original es Ninna Nanna Malandrineddi y es una canción calabrés del disco La Musica Della Mafia sobre una viuda que le canta a su hijo para vengar la muerte de su padre cuando sea grande. Para el cierre del capítulo fue perfecto aunque no se si se corresponda la letra, pero la música le da ese toque "El Padrino/Siciliano" que nos gusta en este tipo de historias.
Ahora ando en la onda del folk tradicional Italiano, próximamente les hablaré de Spaccanapoli. Para los que busquen la canción aquí la tienen:
Más info: Smithsonian Global Sound

English Version: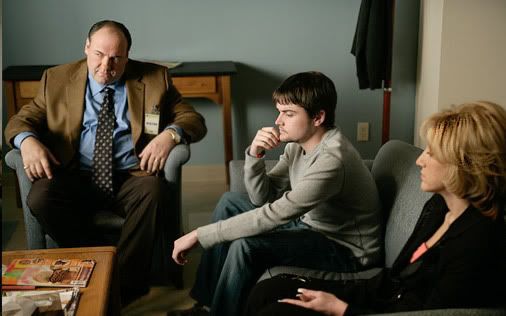 I'm a freak fan of The Sopranos. This excellent TV series is going to finish. In its antepenultimate episode "Second Coming" something that stuck in my mind was the end credits song.
Checking message boards I found the song. The title is "Ninna Ninna – Lullaby" from the album Italian Folk and Dances but we don't know the performer of this version.
The original one is Ninna Nanna Malandrineddi, this is a calabrian song from the album Musica Della Mafia about a widow singing to her son to avenge his father's murder.
I don't know if the lyrics fit with the episode but the music is amazing, it gave a "Godfather/Sicilian" touch that we like on these stories.
Enjoy the song… next time I'll talk about Spaccanapoli.
Más info: Smithsonian Global Sound
[tags]Sopranos, Ninna ninna, lullaby, hbo, folk Italian songs, second coming[/tags]