option 30
0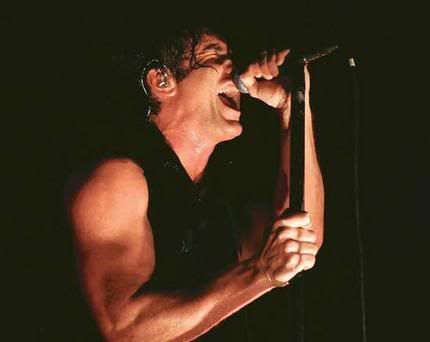 English Version:
Ok, who would have thought that the one who sang this song on the 80s with the band Option 30, would become in the man behind Nine Inch Nails.
Long live synthesizers and 80s!!!
MP3:
Option 30 – Der Komissar (Falco cover)

Versión en Español:
Es mi deber postearlo, quien diría que el que cantaba esto en los 80s con la banda Option 30, se convertiría en el hombre detrás de Nine Inch Nails.
Larga vida a los sintetizadores y a los 80s!!!
MP3:
Option 30 – Der Komissar (Falco cover)
[tags]option 30, trent reznor, nin, nine inch nails, cover, falco, der kommissar[/tags]
3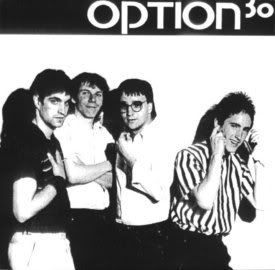 English Version:
Before NIN, Trent Reznor had a band named Option 30 founded on early 80s. NO, this is not industrial, this is eerr.. well, you must watch this.
Here there are two videos from a live performance of the band where you can see a young and innocent Trent Reznor dancing and telling us not to steal his cd but that we gotta look sharp!!
Fucking 80s I DO like this. Trent, I still respect you and idolize you.
At the end of the post the videos.

Versión en Español:
Antes de NIN, Trent Reznor tenía una banda llamada Option 30 fundada a comienzos de los 80s. No, no es rock industrial, más bien es…. err, bueno mejor ve esto.
Gracias a youtube alguien subió 2 videos de una presentación en vivo de la banda en la que puedes ver a un joven e inocente Trent bailando y diciéndonos no que robemos sus cds sino: you gotta look sharp!!!
Trent, te sigo admirando y respetando.
Option 30 – Gotta Look Sharp
[youtube]IhyyQZ67544[/youtube]
Option 30 – Show Me What It's Like
[youtube]_Z6AliGBJe8[/youtube]
[tags]option 30, trent reznor, nin, nine inch nails[/tags]