new song
1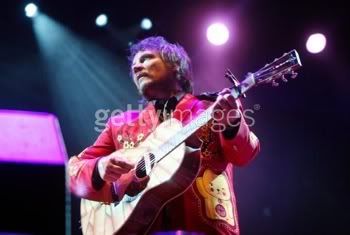 Hi people, writting from Chicago!!… today is the last day of Lollapalooza, everything's been great. I'll let you to download the Wilco set from yesterday August 2nd, thanks to vemeko. They played a new song. Mp3 at bottom.
Hola gente, escribiendo desde Chicago, hoy es el último día de Lollapalooza, todo ha sido genial. Por los momentos les dejo la presentación de ayer de Wilco en donde interpretaron una nueva canción, gracias a vemeko
Download:
Wilco – Live @ Lollapalooza 2008
MP3:
Wilco – New Song (Live @ Lollapalooza 2008)

[tags]wilco, new song, wip, one wing, lollapalooza 2008[/tags]
4
Live @ Morning Becomes Eclectic Grizzly Bear performed a new song called While You Wait for the Others.
You can listen the whole show right here at KCRW site
En vivo para el programa Morning Becomes Eclectic, Grizzly Bear dio a conocer una nueva canción llamada While You Wait for the Others.
Puedes escuchar el show completo directamente en site de KCRW
MP3:
Grizzly Bear – While You Wait for the Others ( @ Morning Becomes Eclectic)
[tags]grizzly bear, morning becomes eclectic, new song[/tags]