hellraiser
2
***************Español***************
Luego de una ajetreada semana en el trabajo, decidí literalmente morsear y darme un gusto, lo que sería un día de spa para los mujeres para mi fue un re-encuentro personal cinéfilo.
Volver: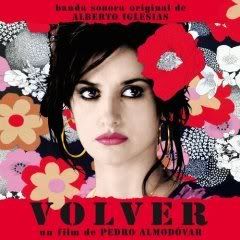 A raíz del X Festival de Cine Español (por cierto, nice poster)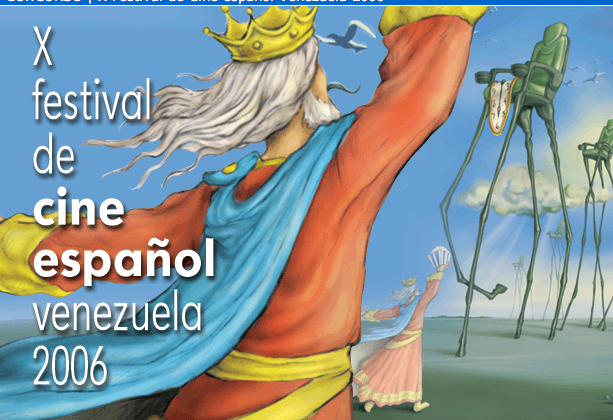 Ya se ha comentado mucho sobre ella, tocó mi turno de verla como debe ser (en un cine) y me gustó mucho más que la vez que la vi en mi monitor de 12". Si no la han visto… qué esperan?
Aquí video en vivo de Estrella Morente, quien es la voz en realidad de la canción en la película:
[youtube]51uFDLAkEwQ[/youtube] 
Hellraiser: Será por Halloween o no se que, pero tenía ganas de ver esta película, más que todo por ver a Pinhead como referencia "cultural" tal cual un Freddy Krouger y Jason. Veredicto, pues para este estilo de películas está "bien", pero en lo personal me reí mucho con los efectos (vivan los 80′s) y claro está la ropa y los peinados.
OldBoy:
Luego de leer un review de Reindertot y una recomendación de Novato , me tomó tiempo encontrarla, nuevamente mi 12" monitor se puso a valer, que película tan fritanga. Si no es porque actuan coreanos y hablan así no diría que es extranjera.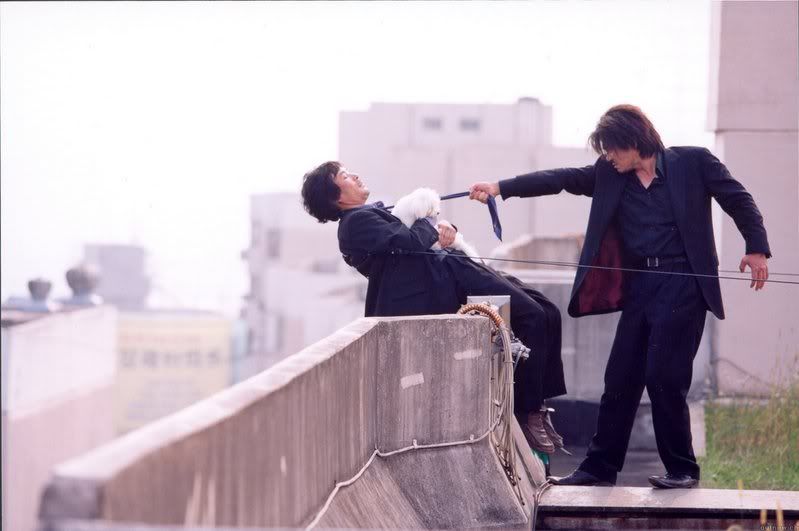 Historia como pocas que se haya visto, la música a la altura de las escenas (y a la vez irónicamente elegante), la fotografía me mató (uno espera más bien una fotografía al estilo de Bruce Lee que a la final la imagen se va estirando jajaja). A must see.
Y para terminar con broche de oro:
The Departed: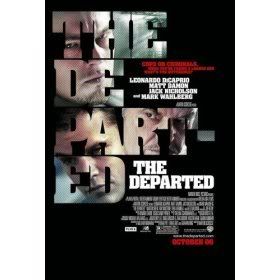 Señores, esta pelicula se las trae, es lo mejor que va del año y a menos que salga algún hype de última hora (cough* Little Miss Sunshine *cough) es la fuerte para los Oscars.
El director: Scorsese (que ya es mucho decir)
Los actores, el trabuco: Jack Nicholson, Matt Damon, Leonardo DiCaprio, Mark Wahlberg, Martin Sheen, Alec Baldwin. Mi humilde e inocente predicción: Leo va con nominación, Jack también y Mark Wahlberg of balls total (por no decir que debe llevársela)
La historia: Estamos hablando de la mafia irlandesa, no puedo dar spoilers, pero qué película de la mafia te han decepcionado???? A mi ninguna.
El soundtrack: Rolling Stones, Pink Floyd, Beach Boys… asi que ya pueden darse idea.
Veredicto: A diferencia de lo que muchos pueden decir: NO es un Godfellas 2, ni un Casino 2. Si bien no tiene el encanto, cliché o mojo que nos dejó El Padrino, estas son las historias de la mafia del siglo XXI, digamos que Tony Soprano va a Hollywood.
Eso por ahora… en mi próxima ida al Spa tengo pendiente las de Monty Python, The Sound of Music (la novicia rebelde, yeap no la he visto y ya me dijeron falto de cultura) y Spinal Tap.
Slds
Yiyo
***************English***************
This week was very busy at work.. I decided to have a day-off to find myself again haha. For women it would be like a visit to the Spa, for me is a cinema non-stop day. Here we go: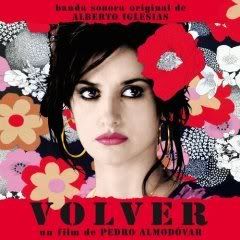 Volver
One of the biggest movie in the X Festival de Cine Español (btw, nice poster).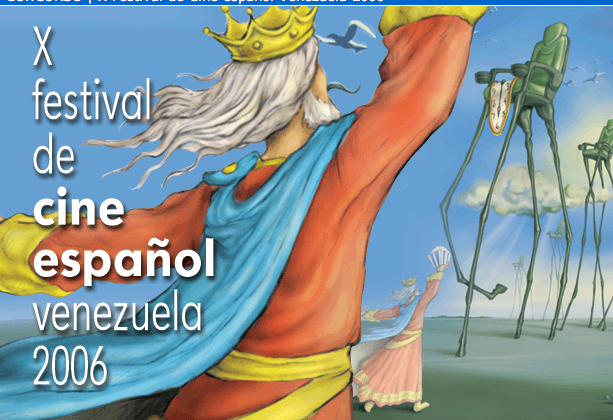 Everybody is excited with the return of Almodovar. It was my turn to watch it just like God say (in the movie theather). This time, I liked it more than the first time in my 12" monitor. If you haven't watched it… what're you waiting for?
Here's a live video of Estrella Morente, the voice of the song.
[youtube]51uFDLAkEwQ[/youtube] 
Hellraiser:
Maybe because it's Halloween, I don't know. But I reaally wanted to see this picture; the main reason was to see Pinhead as a "pop cultural reference", just like Freddy Krouger or Jason. Verdict: It's OK if you like this kind of movie… IMHO I was laughing looking at the 80′s visual effects, the clothes and the hairstyle.

OldBoy:
After reading a Reindertot review and a Novato recommendation, I had to watch it. It was hard to find it, again my 12" monitor worked again… What a freaking fu*** movie!!!! Just because there're corean actors and talk like that I wouldn't realize that it was a foreign movie.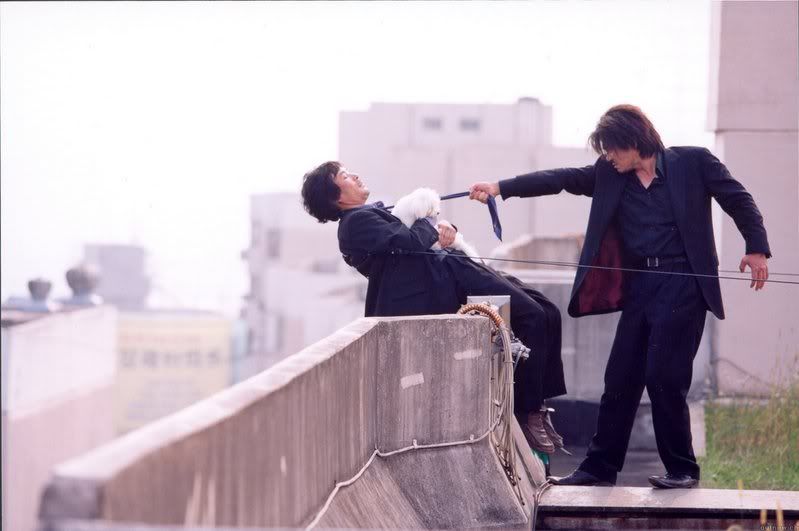 The story is excellent and original, the music synched with the scenes (and also ironically elegant), the cinematography blow me, (you expect a lame Bruce Lee cinematography but you get A Crouching Tiger Hidden Dragon one). A must see.
And finally:
The Departed: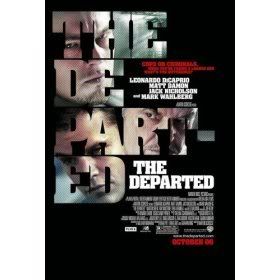 Mrs and Mr, this movie comes to win, it's the best of 2006 so far and if a last hour independent movie hype doesn't show up (cough* Little Miss Sunshine *cough) is the big one for the Oscars.
The director: Scorsese (enough)
The actors: Jack Nicholson, Matt Damon, Leonardo DiCaprio, Mark Walhberg, Martin Sheen, Alec Baldwin. In my humble and innocent opinion: Leo goes for a nod, Jack too and Mark Wahlberg of course (he should win this time)
The story: We're talking about Irish mob, I don't want to spoil but what mafia movie has disappointed you? For me: NONE.
The soundtrack: Rolling Stones, Pink Floyd, Beach Boys… you got the idea.
Verdict: Despite what other people say: This is NOT a Godfellas Part 2 or Casino 2.
Even though it doesn't have the charming, cliché or mojo of The Godfather, this is the new kind of mob stories from the XXI century, let's say Tony Soprano meets Hollywood.
That's all folks… for the next visit to the spa I have in mind: Monty Python movies, The Sound of Music, and Spinal Tap.
Slds
Yiyo