cliquot
6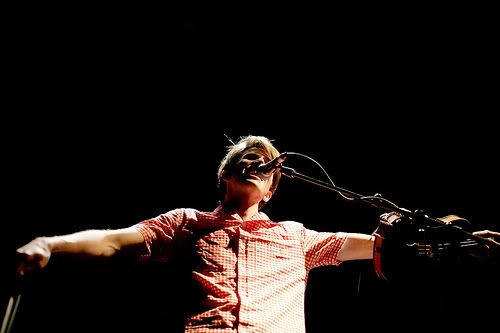 English Version:
Via La Blogotheque, there's a new cover made by Final Fantasy's Owen Pallett of the song Cliquot original of Beirut from its upcoming album The Flying Club Cup. It's funny to cover a song we haven't listened yet.Oh, obviously, it's great.
MP3: Final Fantasy – Cliquot ( Beirut Cover)
At the end of the post the excellent performance.

Versión en Español:
Via La Blogotheque, hay un video de un cover que realizó Owen Pallett (Final Fantasy) de la canción Cliquot original de Beirut de su nuevo álbum The Flying Club Cup. Curioso que ya se hagan covers de una canción que todavía no hemos escuchado
Oh, obviamente, la canción es genial.
MP3: Final Fantasy – Cliquot ( Beirut Cover)
[youtube]RVAvzeMqD5o[/youtube]
[tags]beirut, final fantasy, owen pallet, cliquot, flying club cup[/tags]