bon iver
1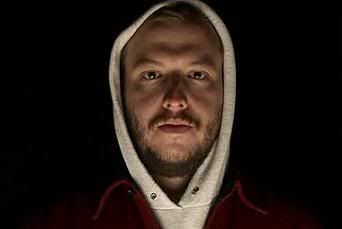 The track you won't find in "For Emma, Forever Ago", I didn't know about this song until yesterday, it seems is an itunes bonus track.
La canción que no encontrarás en su disco debut "For Emma, Forever Ago", no sabía nada de esta canción hasta ayer que lo vi en un foro, parece ser que es un bonus track de itunes.
MP3:
Bon Iver – Wisconsin
[tags]bon iver, wisconsin[/tags]
1
Afrael once told me "listen Bon Iver you'll like it". The first time I didn't pay attention, but one night I was working late, I need to concentrate so I played this record. Man, I was shocked!! what a wonderful record, intimate, sincere. The best part is that I didn't read about this man until that moment, so no hype effect on this.
No doubt the reissue of this record is on my top this 2008, and Wolves Act I & II is one of those songs that define my year. Last week he was invited to Jools Holland, you can watch the videos at youtube and I think this is the perfect moment to give him some coverage!
(mp3 at bottom)
Also, watch his performance @ La Blogotheque and @ Pitchfork.tv
Afrael una vez me dijo "escucha Bon Iver, te gustará". La primera vez no le presté mucha atención, pero una noche me tocó trabajar hasta tarde, necesitaba concentración y de fondo coloqué este álbum… Woow, quedé impresionado, realmente un excelente trabajo, visceral, íntimo, una joya, y lo mejor es que no lo conocía sino hasta ese momento por lo que no hubo efecto hype.
En fin, como fue lanzado de nuevo este 2008, que más decir que está en mi top, siendo Wolves Act I & II una de esas canciones que definen mi año. Por suerte, la semana pasada lo invitaron al programa de Jools Hollands y ya han estado subiendo videos en youtube… que mejor momento que este para darle cobertura
Además aprovechen y vean su grabación en La Blogotheque y también en Pitchfork.tv
MP3s:
Bon Iver – Skinny Love (Jools Holland)
Bon Iver – Flume (Jools Holland)
[tags]bon iver[/tags]