antonio machin
2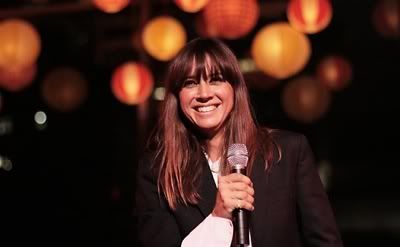 English Version:
As a Venezuelan I felt compromised to post about this. From new Cat Power's covers album "Jukebox" you can listen her own version of "Angelitos Negros". (Black Angels)
Angelitos Negros is a beautiful poem of one of the greatest icons of Venezuela, the poet/politician Andrés Eloy Blanco that can be considered as a hymn against racial discrimination.
As a song, Angelitos Negros was popularized by several Latin American artists including Pedro Infante, Antonio Machín among others.
A beautiful and classic song, it's a shame only a few knows about the origins of its lyrics.
(oh yes, Cat Power is singing in spanish)
MP3:
Cat Power – Angelitos Negros (Live @ Milano, Italy 05/05/07)

Versión en Español:
Como Venezolano que soy, me sentí comprometido en hacer este post. En el nuevo álbum de covers de Cat Power "Jukebox", pueden escuchar su versión de "Angelitos Negros".
Angelitos Negros es un bello poema escrito por uno de los grandes íconos de Venezuela, el poeta/político Andrés Eloy Blanco que puede ser considerafo como un himno contra la discriminación racial.
Como canción, Angelitos Negros fue popularizada por una gran cantidad de músicos latino americanos incluyendo a Pedro Infante, Antonio Machín entre otros.
Una bella y clásica canción, lástima que pocos sepan el origen de su letra.
(y si, Cat Power cantó en español)
MP3:
Cat Power – Angelitos Negros (Live @ Milano, Italy 05/05/07)
[tags]angelitos negros, cat power, andres eloy blanco, covers, pedro infante, antonio machin, jukebox[/tags]