300
0
Español:
- Thom Yorke ofrece desde ya en la página web de The Eraser una serie de remixes que irán apareciendo gradualmente para libre descarga.
- NIN anuncia fecha oficial de lanzamiento, cover y tracklist del nuevo DVD en vivo Beside You In Time – 27/02/07
- Revelado segundo trailer oficial de la película 300 (ya comentado en una oportunidad en el blog)… brutal. Nuevamente Just like You Imagined de track musical.
- KO At Home es un CD casero que ha empezado a filtrarse desde ayer, la única novedad es que es realizado por Karen O de los Yeah Yeah Yeah's y fue encontrado en la casa de uno de los TV On The Radio con un escrito de Oscar Wilde (me sonó demasiado a Chepa Candela esta noticia) – Via: Dream Of Horses
- Nominados al Grammy 2007, si bien la única categoría que me interesa es la de Album Alternativo y saber cual de mis bandas favoritas se encuentran… la única sorpresa fue ver de artista revelación a Imogen Heap… no sabes quien es?… pues no es de extrañar… esta mujer dará de que hablar, lo se.
Slds
Yiyo
English: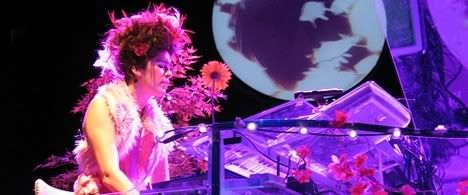 - Thom Yorke unleashed at the The Eraser website a couple of remixes from his solo album, those files will appear for free download one by one.
- NIN announces date, cover and tracklist of the new live DVD Beside You In Time – 02/27/07
- It has been revealed the second official trailer of Frank Miller's 300 (I've already commented about this one in the blog)… awesome. One more time, Just like You Imagined is the musical track.
- KO At Home is a CD that has been leaked since yesterday, the only reason of the "controversy" is that it's a home demo recording of Yeah Yeah Yeah's Karen O, found in the apartment of one of the TV On The Radio guys, with an Oscar Wilde quote – Source: Dream Of Horses
- Grammy 2007 nominations, the only category I really look is the Best Alternative Album…. and also I like to know which of my favorite bands got a nod….. so, the only big surprise of this year for me was the nomination of Imogen Heap for Best New Artist… you don't know who is she?… it's not a big deal, this woman will kick ass, I know.
Cheers
Yiyo
1
English
Wednesday was released the Promo trailer of 300 (movie based on Frank Miller's graphic novel of The Battle of Thermopylae), I have to see this one, as Tony The Tiger would say, it looks…. GRRRREEEAT.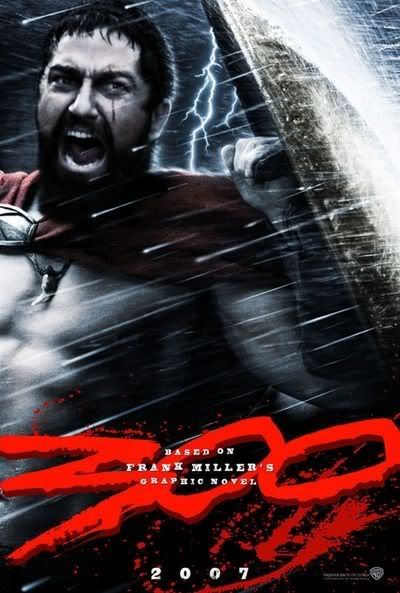 [youtube]1jBqm7ZKAC0[/youtube]
Music of the trailer… Nine Inch Nails. "Just Like You Imagined" from "The Fragile" album, duh!!
Slds
Yiyo
Español

Este miércoles fue lanzado el trailer de 300 (película basada en la novela gráfica de Frank Miller (Sin City) sobre la Batalla de las Termópilas). Tengo que ver esta, como diría el Tigre Tony, este trailer se ve grrreat (sorry el spanglish)
[youtube]1jBqm7ZKAC0[/youtube] 
Música del trailer… Nine Inch Nails. "Just Like You Imagined" del álbum "The Fragile", duh!!
Slds
Yiyo