Archive for
September, 2007
5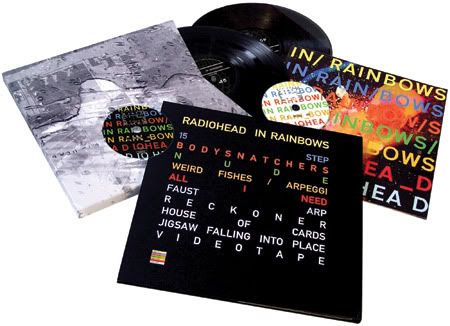 English Version:
Via: Dead Air Space
"Hello everyone.
Well, the new album is finished, and it's coming out in 10 days;
We've called it In Rainbows.
Love from us all.
Jonny"
Holy Shit!!!!…. Radiohead LP7 in 10 days.
More info about tracklist and download details right here.

Versión en Español:
Via: Dead Air Space
"Hola a todos.
Bueno, el nuevo álbum está terminado, y saldrá en 10 días;
Lo hemos llamado In Rainbows.
Saludos a todos.
Jonny"
Sólo 10 días….
Más información sobre detalles de descargas y ediciones del nuevo álbum por acá.
Technorati Tags: radiohead, in rainbows, lp7