Archive for
June, 2007
0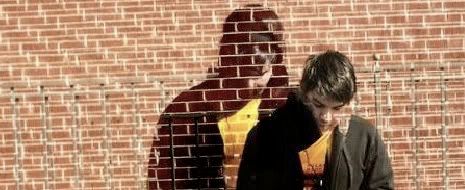 English Version:
Jacob Safari had the kindness to answer a few questions for Deaf Indie Elephants ahead of the release of Bark Bark Bark's album:
1.- What is the story behind naming your band Bark Bark Bark?
Honestly, it's from a Nintendo game called Duck Hunt. Before the dog jumps over the bushes, he barks three times. I've had some people look into this answer pretty deep and It's always pretty amusing.
2.- What can you tell us about Haunts? The record process, dark lyrics and atmosphere.
HAUNTS took some time to make in the aspect of how the songs were written. It's comprised of a lot of things I wrote with several people at different times during the last couple years.
The way it came together was a challenge to me because I was sitting on half of a record with these songs and wanted to fill the gaps in. I wanted it to flow, so HAUNTS just became the idea that I would never be able to get away from the good songs that people were feeling, regardless if I was totally looking to do new things. Magically, it ended up all making sense. I wanted to make something that felt as lonely as a ghost.
3.- You only have 20 years and you've already played with great bands. For some reason do you think things are happening very fast?
Yeah, but I've kind of been trying to get out of here for a while. It's good for me because I like to do new things all the time.
4.- What's your favorite song from your album and why?
"GTFO" is sort of my favorite track because it was the last song I wrote for it, and that made me feel like I had finally completed a real record. Icing on the cake.
5.- Your opinion about the support of music blogs around the indie music scene. Does it affect you? (for good or bad)
I think it totally helps bands that are suffering from lack of promotion or a lot of support in their areas. It's a great way to be found. Let's face it, most people in the indie music scene are pretty educated dorks. Any promotion is great, so why not? Look at myspace for god's sake. It helps so much that even the shitty joke bands get noticed.
6.- Your opinion on file-sharing
It helps and hurts at the same time. It's great for getting the word out to 60% of lazy consumers, but it doesn't allow things to really profit. Sometimes I imagine it to work hand in hand. I'd like to think that for any 10 people that download something, 5 of their friends are in on the buzz and buy the actual record.
7.- What albums/bands are you listening this time that you recommend?
I heard the new Liars record at a friends house. I'm obsessed even though it's not out yet. The new Blonde Redhead is great too. Oh, and I'm looking forward to the new Kanye. Still can't get away from Peter Bjorn and John, even if that fucking song is everywhere now.
8.- What's on the horizon for you?
A bunch of touring and eating.
DIE: Thanks Jacob for your time. Enjoy Bark Bark Bark's new album Haunts, for more information check their MySpace

Versión en Español:
Jacob Safari tuvo la amabilidad de responder una preguntas para Deaf Indie Elephants a la par del lanzamiento de su disco Haunts:
1.- ¿Cuál es la historia en llamar este proyecto musical Bark Bark Bark?
Honestamente, es de un juego de Nintendo llamado Duck Hunt, antes que el perro saltara, él ladra 3 veces. He visto personas buscando por una respuesta a esto constantemente, es algo divertido.
2.- ¿Qué puedes decirnos de Haunts? La grabación, las letras oscuras y la atmósfera.
Haunts tomó algo de tiempo para su realización en el sentido de como las canciones fueron escritas. Comprende varios elementos porque escribí con muchas personas en diversos momentos durante los últimos años.
La forma en como todo resultó fue un reto para mi porque me encontraba con la mitad de un álbum y necesitaba llenar los vacíos. Quería que fluyera, es por ello que Haunts vino de la idea que yo no sería capaz de alejarme de las buenas canciones que las personas sentían, a pesar de que estaba buscando hacer cosas nuevas. Mágicamente, todo terminó teniendo sentido, quería hacer algo que se sintiese tan solo como un fantasma.
3.- Tienes sólo 20 años y ya has tocado junto con grandes bandas. ¿Por alguna razón crees que las cosas están pasando muy rápido?
Si, pero he tratado de salir de todo esto por cierto tiempo. Es bueno para mi porque me gusta incursionar en nuevos proyectos.
4.- ¿Cuál es tu track favorito en este disco?
"GTFO" es mi track favorito porque fue la última canción que escribí y me hizo sentir que finalmente había finalizado el disco.
5.- Tu opinión sobre el apoyo de los blogs musicales en la música indie. ¿Te ha afectado?
Creo que ayuda totalmente a las bandas que no cuentan con promoción o apoyo en sus circuitos. Es un gran medio para ser localizado, toda promoción es buena, sólo chequea myspace, ayuda tanto hasta aquellas bandas malas.
6.- ¿Tu opinión sobre las descargas?.
Ayuda y perjudica a la vez. Es bueno para darse a conocer pero no es algo que realmente genere alguna ganancia. Me gustaría pensar que de 10 personas que bajan algo, 5 de sus amigos están al corriente de la música y compran el disco.
7.- ¿Qué discos o bandas estás escuchando actualmente que recomiendas?
Escuché el nuevo de Liars, estoy obsesionado a pesar que no ha salido todavía. El nuevo de Blonde Redhead es bueno también y ando detrás del nuevo de Kanye. No puedo dejar de escuchar el de Peter Bjorn and John, a pesar que "ESA" canción suena en todas partes. (Nota de DIE: supongo se refiere a Young Folks)
8.- ¿Cuáles son los planes de la banda a futuro?
En tour y comer.
DIE: Gracias Jacob por tu tiempo. Disfruten lo nuevo de Bark Bark Bark titulado Haunts, para más información visiten su MySpace
[tags]bark bark bark, haunts, jacob safari[/tags]