RIP: Death From Above 1979
**********ESPAÑOL**********
A veces descubro grandes músicos y luego al googlear me encuentro con que ella/él/ellos se murieron o se separaron. Me pasó una vez con el gran Elliot Smith (pero eso es para otro post) y ahora nuevamente sucedió.
Bien, el mes pasado encontré el álbum de la banda Death From Above 1979, una de las favoritas de Reznor, llamado You're a Woman, I'm a machine (2004)
Este álbum es excelente, no sólo los White Stripes son cool, estos panas con sólo un bajo y la batería lo son también… inmediatamente este CD se convirtió en un must-have para mi, chequeando más de ellos en su página web entré en razón: se separaron. (la razón… pues ya no se llevan bien), en agosto de este año enunciaron su separación oficial.
DFA 1979 fueron un dúo de Canadá sobre la base del metal dance noise, lo que sea que eso signifique les aseguro que suenan cabilleros, bien fuertes pero a la vez limpio que te hace bailar… duh!!!
[youtube]OfW3EftJS5Q[/youtube] 
Se dice que se conocieron en un concierto de Sonic Youth, y no sería una coincidencia en vista que sus raíces van desde el punk hasta la música de chillidos acompañado con las distorsiones características de las guitarras. Esta es música para un sábado en tu casa, con cerveza, sólo, dispuesto a destrozar las cornetas… así que ve a menear la melena a lo Jesse F Keeler!!! y decir yeah!!!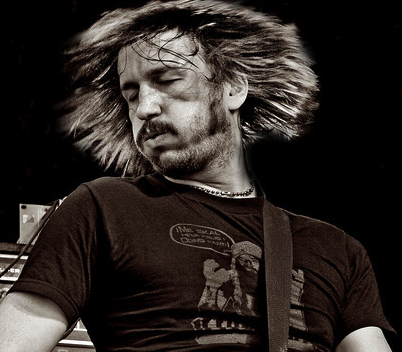 Aquí unas joyitas de su único álbum (sacaron otro pero puro remixes):
Death From Above 1979 – Turn It Out
Death From Above 1979 – Blood On Our Hands
Slds
Yiyo
PD: Que más dejó esta banda…. pues una buena razón para un disfráz de Halloween y un logo bien cool para mi blog (aunque eso sería ser un desgraciado copión)
**********ENGLISH**********
Sometimes I "discover" a great musician and googling I found that she/he/it is dead or over.
It happened to me once with a great musician Elliot Smith (but that's another post)
Well, last month I "get" the album of Death From Above 1979 a favorite band of Reznor, called: You're a Woman, I'm a machine (2004)
This album is excellent, not only the White Stripes are cool, these guy with only bass and drums are too…. immediately this CD became a must-have for me, then checking on the web I realized… they're OVER!!! (the reason, they don't get along), last august they announced their separation.
DFA 1979 were a duo from Canada based on a "metal dance noise" style, I don't know what that means, but I can assure you it sounds amazing!!! Very hard but so clean that makes you dance… duh!!!.
[youtube]OfW3EftJS5Q[/youtube] 
It's said that they met each other at a Sonic Youth concert, and it's not a coincidence, their roots go from punk to hard noisy scream music with all kind of distortions. This is the music for a saturday night in your home, cheap beer, alone and loudly music…. so let's go to shake your hair bad-ass, just like Jesse F. Keeler!!!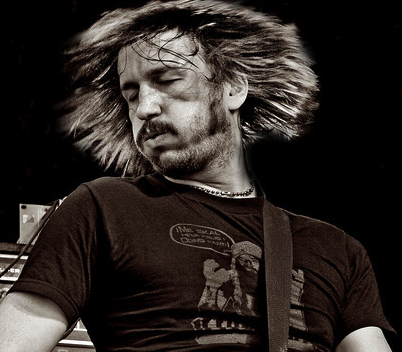 For your pleasure, from the only album they released (there's another one but it's only remixes):
Death From Above 1979 – Turn It Out
Death From Above 1979 – Blood On Our Hands
Slds
Yiyo
PS: What else they left…. a good reason for a Halloween costume, and a cool logo for my blog (but I would be a fucking copycat if I do that)
8 comments