Cd's: Interpol – Turn On The Bright Lights / Antics
De NYC, llega esta banda, que al igual que The Strokes y Yeah Yeah Yeahs, desde el comienzo se les catalogó dentro del estilo revival de los 80's.
A diferencia de sus colegas, la vertiente de ellos es + al estilo de New Order y Joy Division, siendo estos últimos a quien más se le compara.
Su album debut en el 2002 "Turn On The Bright Lights" los dió a conocer recibiendo muy buenas reseñas tanto de crítica como de público (aunado al buzz característico de estas bandas), si bien las comparaciones con Joy Division eran marcadas llenaron un vacío que al igual que The Strokes les valió como fórmula exitosa.
En el 2004, lanzan segundo disco "Antics", si bien no explora nuevos sonidos, van por lo seguro y trabajan la misma esencia del primer album, logrando como resultado el mantener una fiel fanaticada (dígame yo que por poco me lanzo a México por un fin de semana para verlos) y logrando pasar un poco al mainstream y todo lo que ello conlleva (MTV, yada yada yada, gira en México y Europa).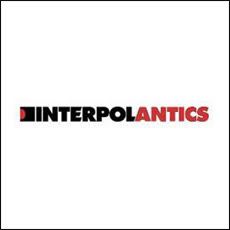 Actualmente están en grabación de su tercer disco y hay rumores de firmar con una disquera grande.
Les dejo con 2 piezas que son la meeeerma, si pueden chequeen sus discos que no es desperdicio. Canciones para enganchar de one: PDA, Obstacle 1, NYC, Say Hello To The Angels, Evil, Slow Hands, C'mere (como que estoy un poco sesgado, pero bueeh)
One comment